T minus 2
Manchester is welcoming enough, and mercifully a little more low key than London.  Our Kensington base was being staked out by desperate paparazzi, who clearly have nothing to do now that Prince George has popped out healthy and is safe in his crib.  For some reason they seem determined to get a shot of The Kid and his squeeze whenever they step out of the hotel. They're taking it in their stride and fortunately were sensible enough not to accept Mr Darcy's offer of a couple of fake beards to use as disguises. The Kid knew that the last thing he needed was to run into Puff in the lobby on his return from Africa.  We all know Puff doesn't react well to kids who can't grow beards themselves putting it on.  But let's not go there again. [Ed. Please]
Our last gig in London was an official function at the Australian High Commission.  It's all suits and ties at these things, which usually involves some frantic laundry activity to make sure everyone looks respectable.  This is not a problem for the likes of the more cultured among the group like Mr Bean, but for others, anything more than a tracksuit is a sartorial challenge of similar magnitude to us sorting out the batting order for Old Trafford.
Sarah (from marketing) took up the role of checking that everyone was presentable as we got onto the bus.  It was the usual suspects that kept us waiting – Hollywood unsuccessfully appealed against Sarah's ruling that wearing board-shorts was not "culturally appropriate at this kind of function," while it took three goes for Lucky to present himself with matching shoes.  I fear we'll be scoring a "how to knot a tie" demo before the next one of these things.
Some of the WAGs are in town and added a little glamour to the evening.  It's good to see them taking part, but for those of us whose partners haven't joined the tour yet, it brought the loneliness home.  Thea isn't going to come over until the 4th Test – she's not a huge cricket fan, so it's hard to expect any more.
It was up and out early in spite of the late arrival last night. Coach2.0 put us through our paces in a practice session out on the ground at Old Trafford.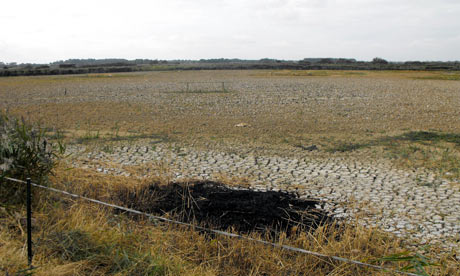 As for the pitch, it looks like someone has been making crop circles on it with a George Foreman Grill – either that or the groundsmen left the heat lamp blasting an area short of a length for longer than recommended.  There was no sign of the drill operators we bumped into the other night [Ed. Allegedly], so we couldn't ask them when the scorching had been added to the cracking and fracking.
There's one thing for sure – The Captain had better win his first toss for the series and bat.
OUT NOW – The Ashes Files 2013. The secret applications file that Cricket Australia assembled when they threw applications open to all comers. Ebook available at amazon now.
OUT NOW: Coach2Coach – The story of Australia's chequered preparation for the 2013 Ashes, as told byThe 17th Man. (US/UK)
© 2013 Dave Cornford, Jeremy Pooley & Jock Macneish